A web site redesign needs UX and to define UX, you need a User Survey. So, using the Elements of User Experience, I created a User Survey. I will compile the results once they're in. Let me fill you in on the background. Read on.
The Elements of User Experience
The Elements of User Experience is a fantastic companion of the UX Certificate course I am doing. This book teaches you how to think about web site design from two distinct but equally necessary perspectives. Web sites can be viewed as depositories for information storage and retrieval, or they can be seen as applications, that allow you to "do" something. To accommodate both points of view, Jesse James Garrett developed his theory, the Elements of User Experience.
The Five Elements of UX are Strategy, Scope, Structure, Skeleton and Surface.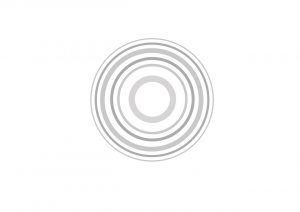 Alteayoga is the name of my yoga project. I currently use alteayoga.es, but have alteayoga.com parked on Google. I will design the site with Webflow, a platform that we looked at in the Part 1 of the course, Fundamentals of UX Design.
The first thing I have to think about is the Strategy. To decide the Strategy of the site we are designing, we have to define two things: the product objectives and user needs. The product objectives are defined by the site owner or stakeholder, while user needs come from the users.
Thinking carefully, I figured out what I want, but how do I know what the user wants? To find out, I created a User Survey based the Elements of User Experience.
Product Objectives
Taking pen to paper, I defined my objectives – or, my strategy – for the redesign of Alteayoga.com. From my side, I want Alteayoga.com to
Open me to a more international/English speaking market.
Allow me to book and manage requests for online classes. (I often get such requests from students/patients who meet me on their visits to Altea).
Let me sell the yoga videos, meditation music and guided meditations that I create.
User Needs
To define the user needs, I need to do some research. Accordingly, I used Google Forms to create a short survey. My aim was to keep it short, neutral and simple.
To define my strategy, I need to know if my users use online wellness classes and if so, via what platform. Do they read wellness blogs and subscribe to them? Do they subscribe to wellness email lists? Knowing this will allow me to decide how I present the material and the project.
User Survey
If you've read this far, maybe you can give me five minutes of you time? The forms are hosted on Google Drive, but you don't have to log into to access them.
Here is the UX User Survey in English: Alteayoga UX User Survey
Aquí tienes la encuesta en español: Alteayoga UX Encuesta Usuario
Conclusion
I hope to get a few responses, so that I have some material to work with. Even though I am taking longer than suggested to do the course, I truly feel that applying the methods contained in the course gives me the best chance of success. The course is very practical, and we will create a UX portfolio, but behind that, I need my web sites to be solid. So, here's to defining my strategy!