I have some exciting news to share – I have a new premises, all to myself!
I am now in the Port Area of Altea, on the beach, just in front of the dry dock and the Club Naútico. The address is 14 Avenida del Port, Apt 1-A. Here is a picture of my new treatment room: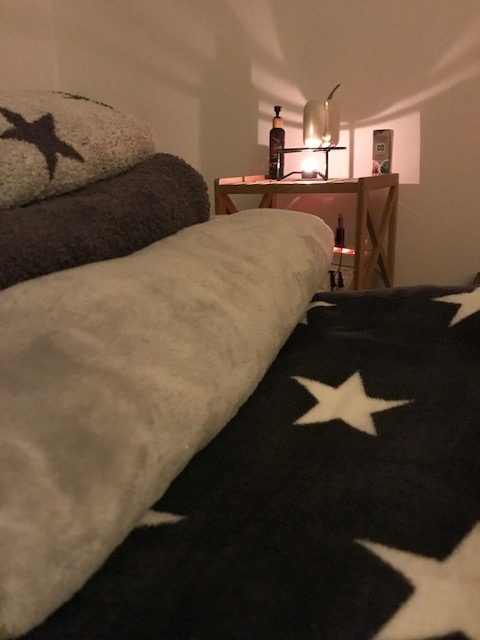 I am so excited to be located in the port area of Altea. Access from the N-332 and the coast road is excellent, and parking is ample. It is a totally flat area, easy for the bicycle and on the number 10 bus route. There is a modern lift (elevator) and a wheelchair ramp.
I now have a little more availability, so please get in touch if you are interested in top quality professional bodywork. To your good health!!
-Rachel